The Monmouth Branch enjoyed an excellent afternoon at Shirenewton for the Monmouth Branch Bake Off and associated Striking Competitions on Saturday 18th May 2019. The various competitions were all keenly contested.
Results of the Bake Off:
Adult section
1. Glynis McDonald for carrot and walnut slab
2. Matthew Turner for "rustic fruit cake"
Young Persons section
1. Nick Lockhart for carrot and walnut cake
2. Catherine Turner for coffee sponge
The judges noted the high standard of entries, particularly in the Young Persons section.
The Striking Competitions were judged by Andrew and Yvonne John from Cadoxton-juxta-Neath who scored the competitions as follows:
Call changes section
1. Llanedeyrn 21 faults
2. Shirenewton 24 faults
3. Young Persons team 33.5 faults
4. St Mellons 36.5 faults
5. Llantarnam
Method section
1. Rumney City 3.5 faults
2. Newport 8 faults
3. Shirenewton 9.5 faults
4. Rumney United 22.5 faults
5. Llantarnam DNF
Very well done to everyone. Llanedeyrn, Shirenewton, Rumney and Newport go forward to represent the Branch in the Inter-Branch Competitions.
Photo: Trophy being presented to the Llanedeyrn Band (1st in call Change Section)

Photo: The winning Llanedeyrn Band (1st in Call Change Section)

Photo: Trophy being presented to the Rumney Band (1st in Method Section)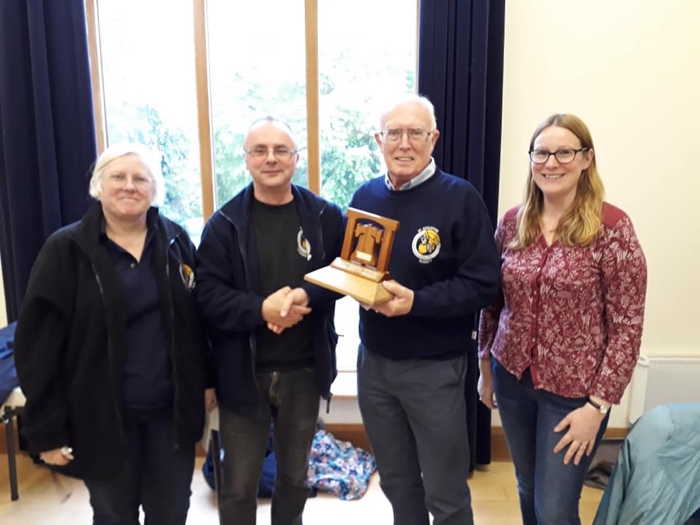 Photo: The winning Rumney Band (1st in Method Section)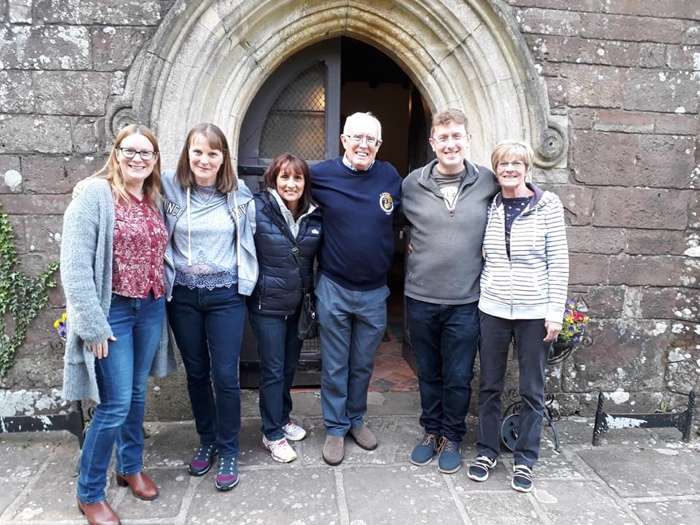 Photo: Entries in the Cake Baking Competition (Young Persons Section)

Photo: Entries in the Cake Baking Competition (Adult Section)

Photo: The Cake Judges, Holly Paulwood and Barely Merry

Photo: St Thomas a Becket, Shirenewton